10.07.2017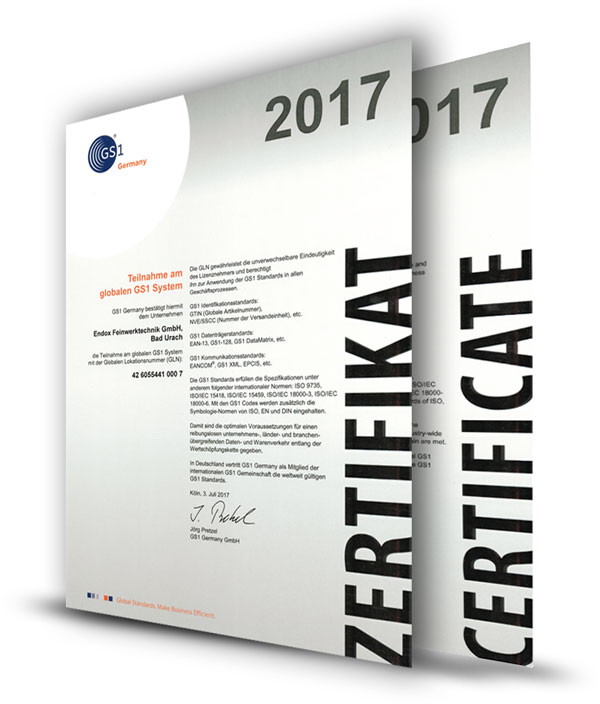 We place the marking of our medicalproducts and packaging units on the internationalen GS1 standards.
Therefore, the optimum conditions required for the seamless cross-company, transnationel and industry-wide exchange of data and goods along the value chein are met.
Our GLN-Number: 42 6055441 000 7

more transparency with GS1 standards
Whether items, locations or transport units: GS1 identification and classification numbers support you from procurement, through logistics to sales. With barcodes, the information can be recorded quickly and error-free.


Certifikate as PDF Downlaod: Englisch