Highly dynamic and precise finish blanking with laser
endox laser technology is able to cut out parts from sheet metal or even out of foils with an accuracy of +/- 0.005 mm. Because of the highly dynamic rotation and swivel axis any tubes or cubic parts can be meticulously worked out.
Finish blanking is a process by which the width of the remaining bar is similar to or smaller than the material thickness. A further characteristic is a very small cutting gap dependent on material thickness (from 0.025 mm).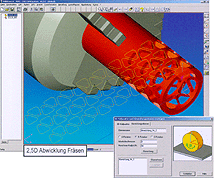 The exact construction and planning of the working processes ensures reliably in the production of the component.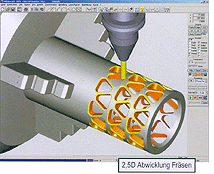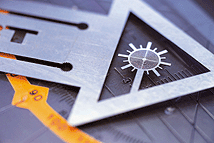 Adjustment insert with a cut crack of 25 µm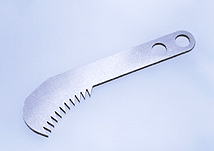 Medical bone saw for the surgery. Application without regrinding.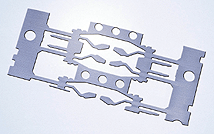 Fast production of a stamping part prototype.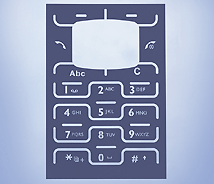 Contact foil for the keyboard of a mobile telephone.
Our LASERDEVICES
consists of modern equipment and machines from LASER TECHNIK
As subcontractors, we produce components and assemblies for customers in almost all industrial sectors - from prototypes to small batch series.