Certificates extended
eingetragen: 30.03.2021
The re-certification according to DIN EN ISO13485 has been successfully completed and is now valid until April 2024. You will find the certificates in our download section.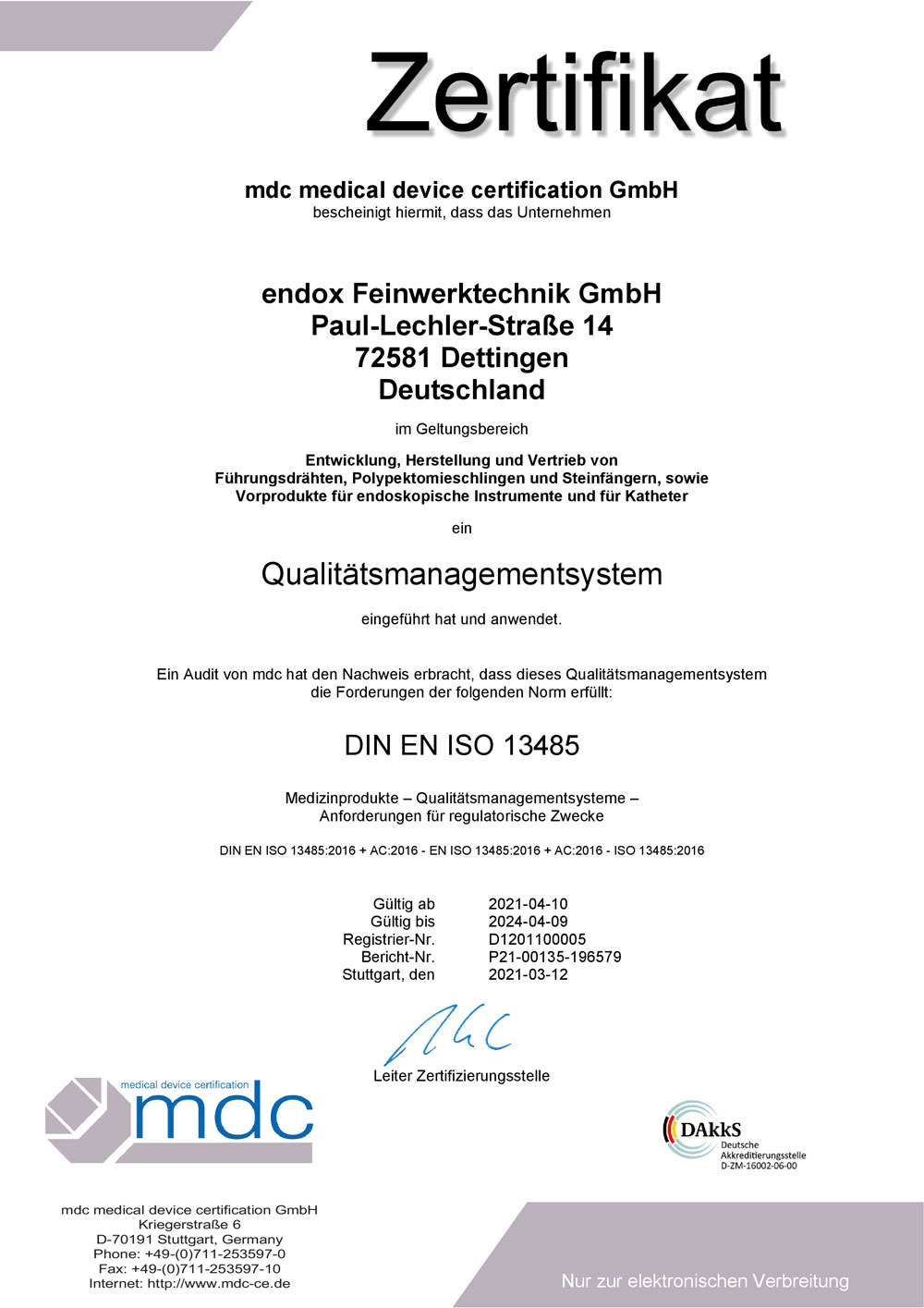 ---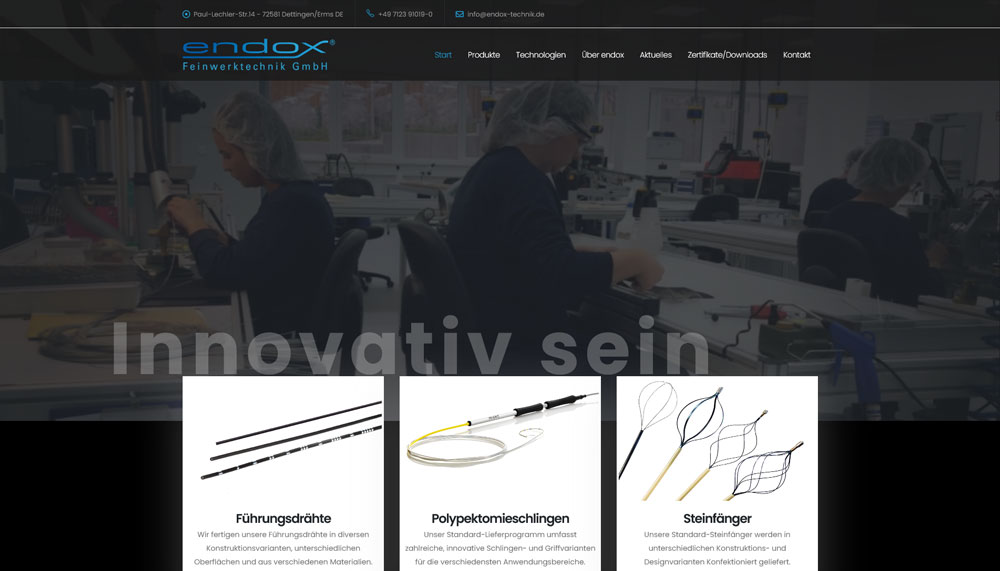 Our new Homepage is available in English now
eingetragen: 06.12.2020
Our redesigned website is now available in English to read and browse for you.
---
Now the moment has arrived: We're moving!
eingetragen: 08.11.2019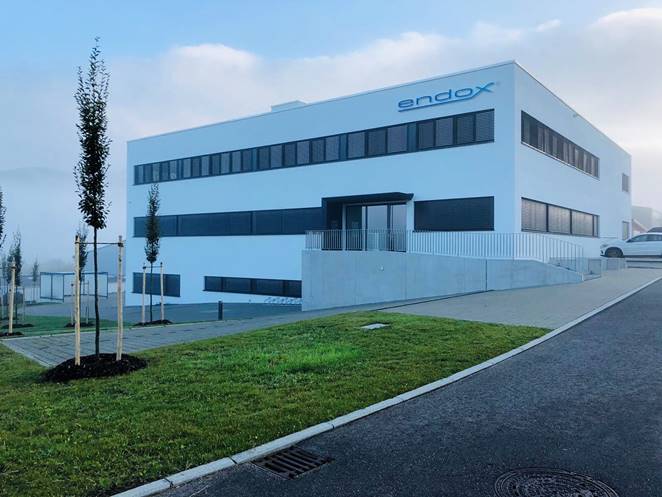 And we will do this for you in the time from 25.11.2019 to 29.11.2019.
Our new address will be:
endox Feinwerktechnik GmbH
Paul-Lechler-Str. 14
72581 Dettingen an der Erms
During this time, we can be reached at the following telephone numbers: +49 7125 9698-0 / +49 7123 91019-0 and the usual e-mail addresses.
From 02.12.2019 we can only be reached under the
Telephone number: +49 7123 91019-0
Fax: +49 7123 91019-29
and the usual e-mail addresses.
---
Second Day on T4M
eingetragen: 08.05.2019
---
We stay on T4M, Messe Stuttgart
eingetragen: 07.05.2019
---
Investments in the future.
eingetragen: 19.04.2018
endox Feinwerktechnik GmbH continues to invest in the future. The company's success story began around seventeen years ago. Since then we have grown steadily and face new challenges and requirements of our customers every day. The strong growth of the past years has now led us to the fact that we have come to our spatial limits with the previous headquarters in Bad Urach.
Therefore, after a two-year planning phase, we decided to build a new, modern production facility. The new construction will not only increase our capacity for production, but also to meet the increasing demands of medical technology in the future.
The new building is being built in the industrial park "Vogelsang" in Dettingen / Erms (Paul-Lechler-Straße 14) and covers an area of approx. 2500 square metres. The building will consist of three levels, summarizes the entire production area and the administration.
In the next few weeks we will start with the construction and we are very pleased to develop the endox Feinwerktechnik GmbH as a forward-looking company.
The construction project is expected to be completed by July 2019, so that production can start in the new premises by autumn 2019 at the latest.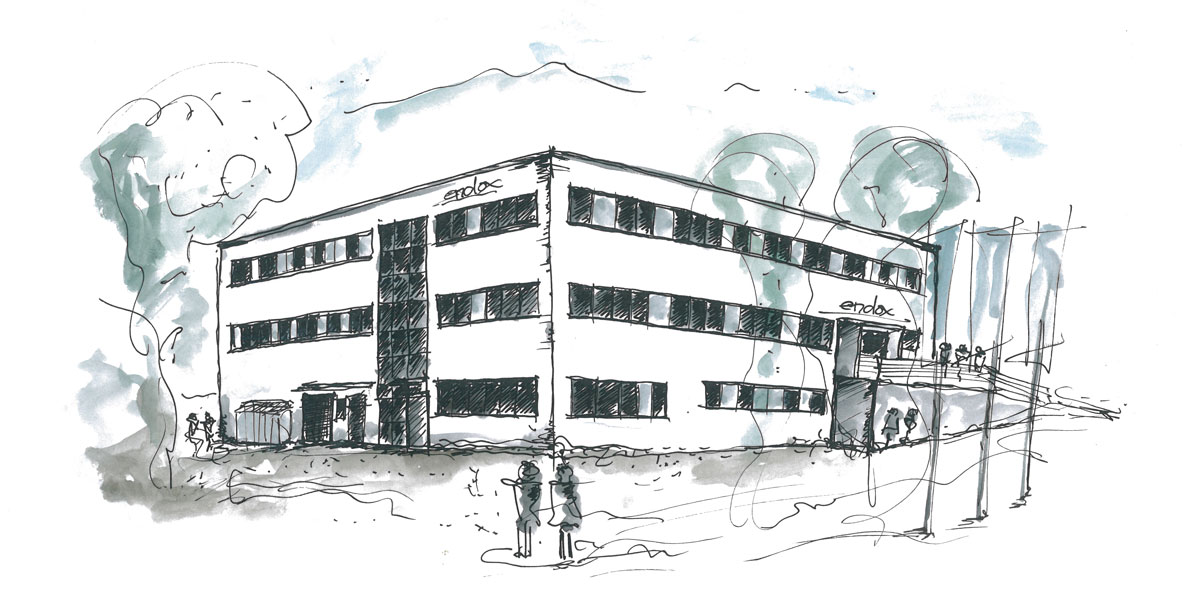 ---