MDR CERTIFICATE
eingetragen: 09.10.2023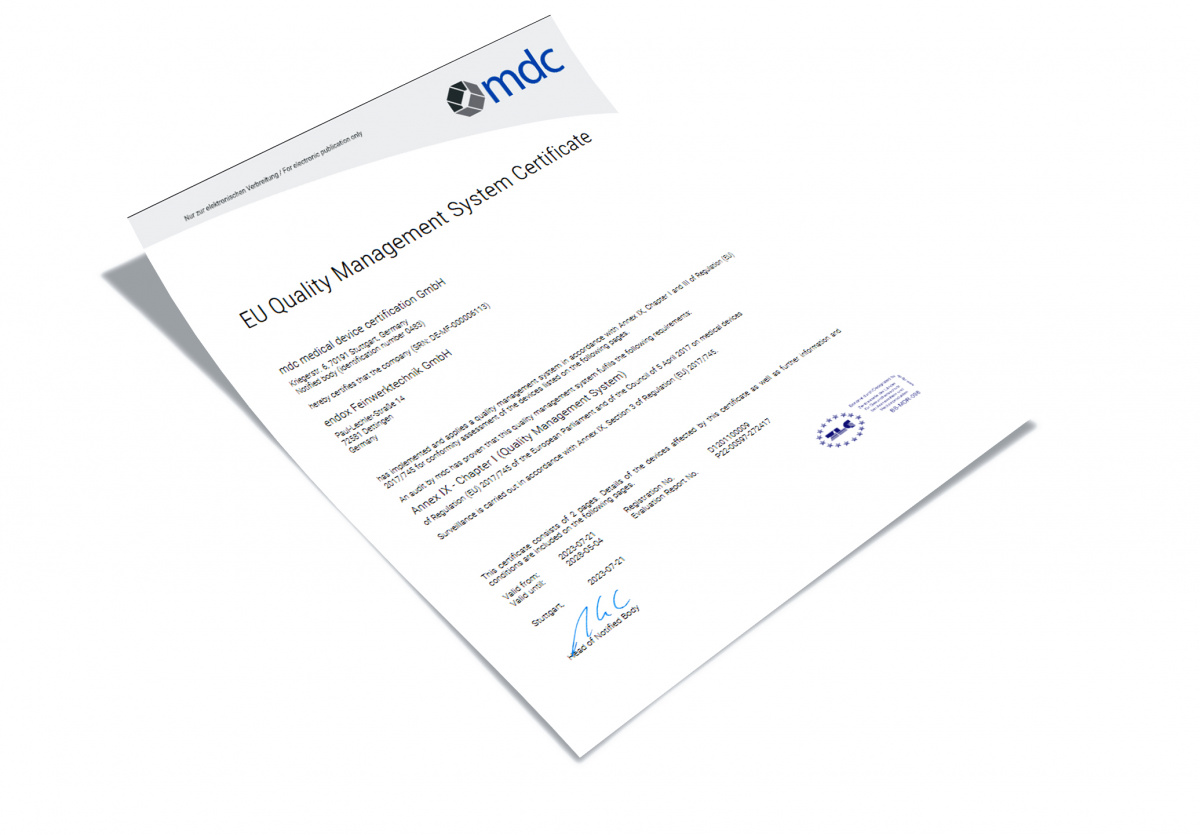 endox Feinwerktechnik GmbH has implemented and applies a quality management system in accordance with Annex IX, Chapter I and III of Regulation (EU)2017/745 for conformity assessment of the devices listed on the following pages.
---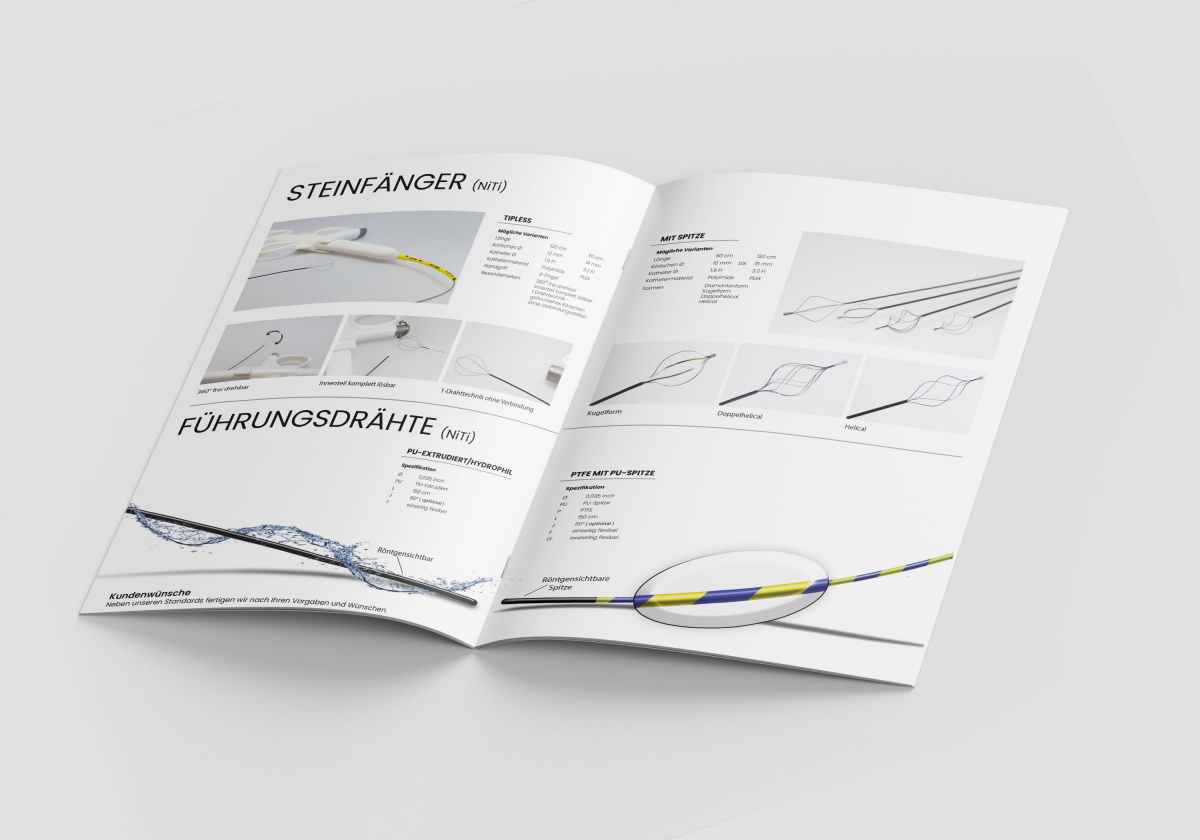 Urology
eingetragen: 19.05.2023
---
Certificates extended
eingetragen: 30.03.2021
The re-certification according to DIN EN ISO13485 has been successfully completed and is now valid until April 2024. You will find the certificates in our download section.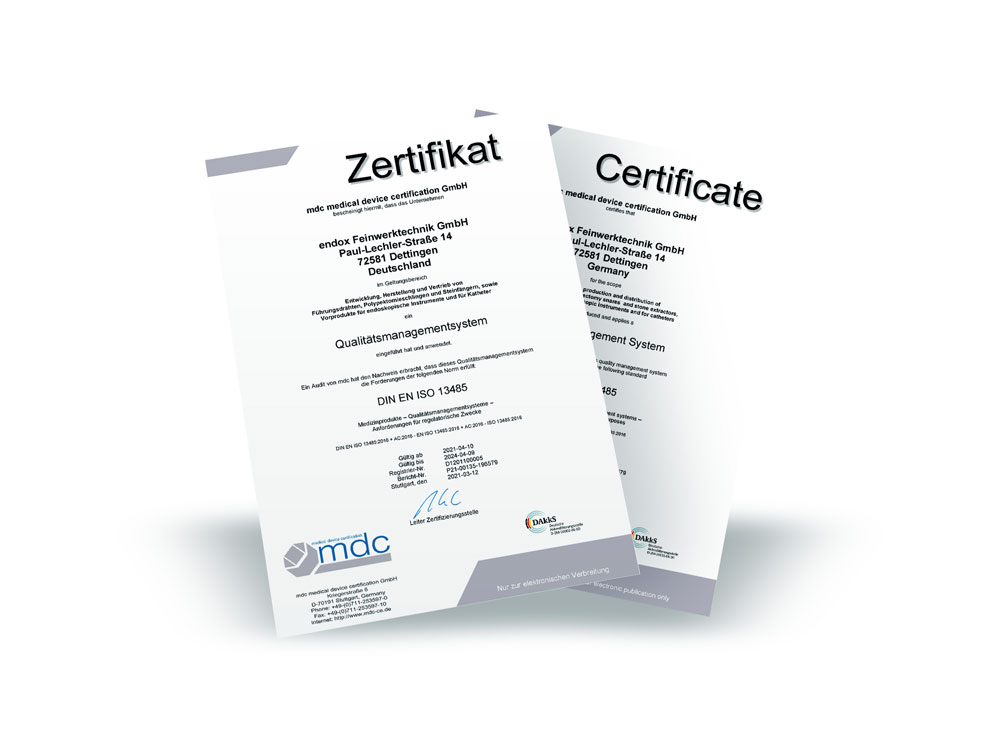 ---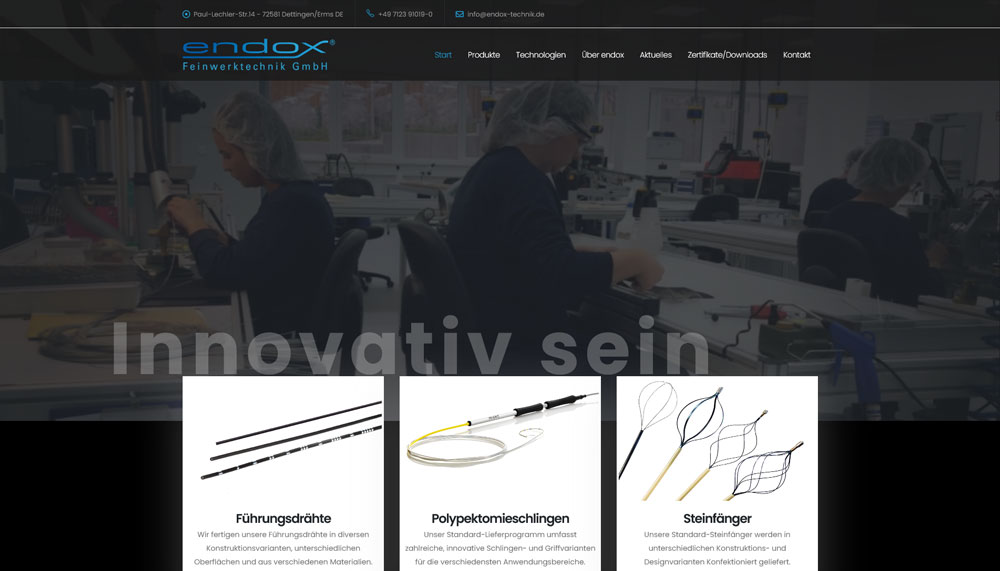 Our new Homepage is available in English now
eingetragen: 06.12.2020
Our redesigned website is now available in English to read and browse for you.
---
Now the moment has arrived: We're moving!
eingetragen: 08.11.2019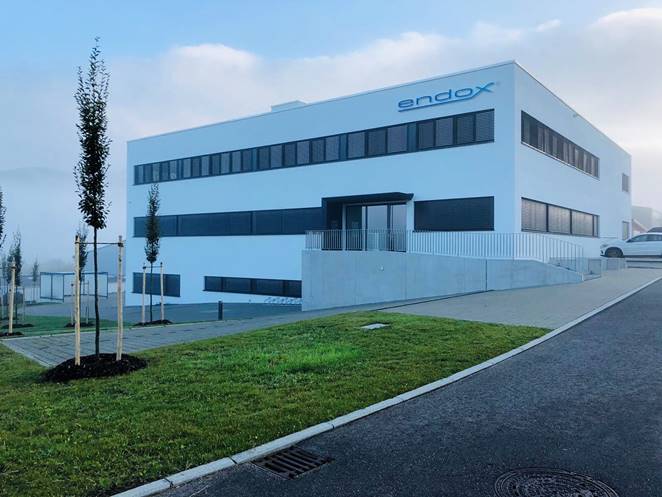 And we will do this for you in the time from 25.11.2019 to 29.11.2019.
Our new address will be:
endox Feinwerktechnik GmbH
Paul-Lechler-Str. 14
72581 Dettingen an der Erms
During this time, we can be reached at the following telephone numbers: +49 7125 9698-0 / +49 7123 91019-0 and the usual e-mail addresses.
From 02.12.2019 we can only be reached under the
Telephone number: +49 7123 91019-0
Fax: +49 7123 91019-29
and the usual e-mail addresses.
---
Second Day on T4M
eingetragen: 08.05.2019
---